06 Jan

Celiac Disease, Gluten Intolerence and Professional Support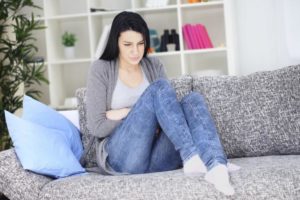 If you have been newly diagnosed with Celiac Disease, you may be struggling to navigate the gluten-free world as you try to improve your condition and health. Going gluten-free can be daunting, but luckily our society is continuing to improve on accommodating people who need to avoid gluten. Certain strategies can help you succeed with transitioning into a gluten-free lifestyle.
knowing

what foods contain gluten

(there are some hidden ones you may not even think about!)

knowing

what non-food items contain gluten

(did you know most shampoo is not gluten free?)

learning about

restaurants in your area that cater to gluten-free individuals
learning to cook gluten-free
how to grocery shop

while avoiding gluten

cross contamination

knowledge

finding

social support

as you take on this challenge

At Holistic Wellness, we frequently work with individuals on how to transition into a gluten-free diet and lifestyle. By providing guidance and support, we help clients make these necessary dietary changes in a manageable way that is realistic for each person.
We offer in-office nutritional counseling visits, meal planning packages, grocery store visits, and pantry clean outs, all of which target different areas of your nutrition and help you reach your optimal health.

Carina Parikh, MScN, MSiMR is the nutritionist at Holistic Wellness. She holds a Master of Science in Nutrition and a Master of Science in Integrative Medicine Research.