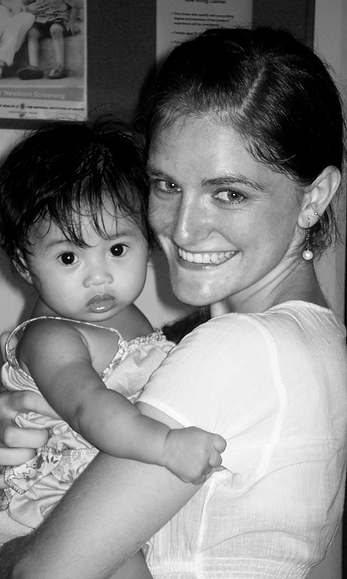 As you can imagine we have a lot of newly pregnant women here at Holistic Wellness. It's a huge perk of the job! I frequently discuss birth options with my clients. Should I have a home birth, birth center birth, hospital birth? Should I use a certified professional midwife (CPM), a certified nurse midwife (CNM), or an M.D.? I'm excited for you to read the following post regarding the safety of midwife attended birth from midwife and guest blogger Lincey Knox, LM, CPM
Is Midwife Attended Birth Safe?
Is Midwife Attended Birth Safe? As a midwife, this is probably the question I hear most often. While the mother generally asks about the more relational aspects of care, the father is often more concerned with the impact a home birth will have on the family's finances – and more importantly – the safety of his wife and child. As a midwife, one of my greatest responsibilities is to help my clients make informed choices by presenting them with accurate facts and the most up to date information available. Midwives are advocates and a source of support for mother and baby.
Planned home births are chosen by more and more women. The questions surrounding the safety of home birth are currently at the forefront of several studies. Women who receive care with a midwife are receiving woman-centered, personalized care that empowers women to make informed choices about their prenatal care and labor preferences.
So what are the studies saying? Almost all of the studies examined showed that women who had a planned home birth with a midwife had significantly less vaginal tears, postpartum hemorrhages, episiotomies (3.1% v. 16.9%), and labors ending in cesarean deliveries (7.2% v. 11%). With home birth deliveries there are fewer unnecessary antepartum interventions for both the mother and the baby.
OUTCOMES FOR NEWBORNS:
Depending on the study you read, you will find conflicting reports. Some studies show that the risk of home birth is too great to consider it safe, while others show that the incidence of neonatal death (death of a baby between days 1 and 28) and the rate of medical interventions are much lower at home compared to at the hospital. Where the studies differ is in the outcome for the newborn. Some studies show that neonatal mortality rates are higher for women that choose a planned home birth with a midwife. However, it is important to point out that not all of these studies used "planned" home births in compiling their data. A planned home birth is safer than an unplanned home birth and should not be lumped together in the same category of home birth. An unplanned home birth is often an unattended birth and thus the mother and baby are at increased risk as there is no provider attending to the mother/baby pair. In addition, there are strict guidelines that midwives use in order for a mother/baby pair to qualify for a home birth. In cases where working within the safety of these parameters can not be assured, then a birth center or hospital birth is recommended for the safety of both mother and baby.
A study entitled "Outcomes of planned home birth with registered midwife versus planned hospital birth with midwife or physician" conducted in Canada looked at home births with midwives vs. hospital births. This study showed perinatal death at a rate of 0.35 per 1,000 births for home births and 0.64 per 1,000 births for hospital births,. The study also showed other benefits of home birth including less need for neonatal resuscitation, decreased meconium aspiration, and decreased need for NICU admittance. The safety of the baby is reliant on the health of the mother, risk factors associated with her pregnancy, the overall feeling of safety and trust of the client in her caregiver, and the education and experience of the midwife attending the birth.
Stay tuned for part II of this blog!
References:
1 http://www.ncbi.nlm.nih.gov/pmc/articles/PMC2742137/
2 http://www.ncbi.nlm.nih.gov/pmc/articles/PMC2742137/
3 http://www.acog.org/Resources-And-Publications/Committee-Opinions/Committee-on-Obstetric-Practice/Planned-Home-Birth
4 http://www.acog.org/Resources-And-Publications/Committee-Opinions/Committee-on-Obstetric-Practice/Planned-Home-Birth
5 http://www.nct.org.uk/birth/home-birth-safe
6 http://www.ncbi.nlm.nih.gov/pmc/articles/PMC2742137/
7 http://www.ncbi.nlm.nih.gov/pubmed/9271961

****** If you're not pregnant yet, pre-conception care is what you do to prepare yourself to become pregnant. Come learn how to enhance your health in preparation for optimal fertility, a healthy full-term pregnancy, a straightforward labor, a rapid recovery, successful breastfeeding – and of course,a bright, healthy beautiful baby! Learn how nutrition, changes in body composition, exercise and sleep can positively impact female and male fertility and impact the health of any future pregnancy.